Kevin Warwick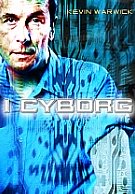 Kevin Warwick is a professor of Cybernetics at the University of Reading, England, where he carries out research in artificial intelligence, robotics and biomedical engineering. Most notably he is the author of I, Cyborg

a book where he documents how he became the world's first cyborg in a series of ground-breaking scientific experiments.
In 2002, under the heading Project Cyborg, Prof. Warwick had an array of 100 electrodes fired into his nervous system in order to link it to the internet. Then he successfully carried out a series of experiments including extending his nervous system over the internet to control a robotic hand, a loudspeaker, amplifier and to communicate with his wife. This is a form of extended sensory input and the first direct electronic communication between the nervous systems of two humans. (For more watch the documentary Building Gods)
Kevin's research was selected by National Geographic International for a 1 hour documentary, titled "I, Human" which was broadcast in 143 countries and translated into 23 different languages.
Do you want to sumbit your own singularity content?
Do you agree or disagree with the content of this page? Do you want to improve it? Do you want to post some great singularity content of your own? Why not share it here at Singularity Symposium?!
What Other Visitors Have Said
Click below to see contributions from other visitors to this page...

The immorality of the use of force. Not rated yet
It's interesting to me that Warwick opposes the creation of artilects on the grounds that he doesn't want to be chattel, when he is in fact, legally, chattel …